The Ultimate Guide to Selling Gold
It is a lot less about where to sell gold as is it about how to sell gold. Many, if not all, cash for gold spots will claim to be the best due to their so called "high cash payouts". Do you want to know the ins and outs of selling gold for cash? Download our free guide and become well versed in the gold trade; know how to properly sell your gold for cash!
"…Within ten minutes we walked out with cash in hand. Got a little more than we expected. Thanks guys it was a pleasure." – Miryem K.
Get this free guide and let it help you: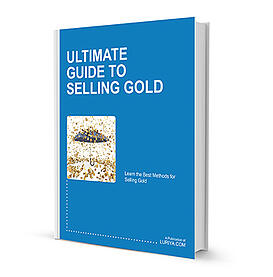 Discover the right places to get the highest cash for gold payouts
Know the real value of your gold so you know when you hear a good offer
Understand how the process of selling gold for cash works
Sell your gold with confidence! Whether you're an average person looking for specific instructions or just relief from the thirst of curiosity, Luriya's guide is for you.