The Complete Guide to Selling a Diamond
Would you like an excellent payout your unwanted diamond(s)? In order to make the right decision as to whom to sell your diamonds or diamond jewelry to, you need to have the right tools! Essential tools include the knowledge of what to do and what not to do in a diamond selling transaction. Download Luriya's free guide and become equipped with the necessary knowledge to get the highest cash for diamonds payout!
"…The staff was really patient and knowledgeable - they even taught me a few things! Needless to say, I was extremely satisfied with the cash they offered and took their offer." – Eduard K.
Learn how to: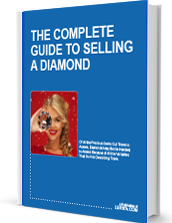 Understand what makes a good diamond buyer in NYC
Understand which factors allow a buyer to pay the most for each payout
Present your diamond(s) the best way to get the highest payout
In NYC, the market for selling diamonds is huge. The diamond district on 47th Street in Manhattan, where Luriya is located, is renowned for its volume of diamond traffic. Subscribe to our blog and acquire more of our resources to stay informed on the precious items industry.